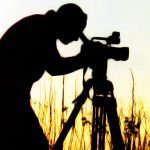 Årligen släpper Tv-kanaler och streamingtjänster hundratals utvalda TV-program, och en liten del av dem läggs till i "måste-se"-listan. De anses åtminstone värda att titta på för att kunna hålla en vettig konversation.
Tyvärr gör det stora flödet av shower av denna karaktär att detektivserier hamnar i bakgrunden. «Varför ska jag titta på dem?» – kanske du undrar. Och här ska vi ge dig svaret: många av dessa dokumentärer är riktiga skatter. Några av dem förvånar med sitt enastående kameraarbete och är likvärdiga med storfilmer av världsklass. Handlingen för andra är baserad på verkliga berättelser som även de skickligaste manusförfattarna inte skulle kunnat skriva. Efter att ha sett dessa program inser du att inget i livet är omöjligt.
Vi har förberett en liten guide för de mest intressanta dokumentärserierna 2020. Titta på dem, du kommer inte bli besviken!
Tre dokumentärserier om naturen
Tiny World från Apple TV+, 6 Avsnitt – Premiär den 2 oktober 2020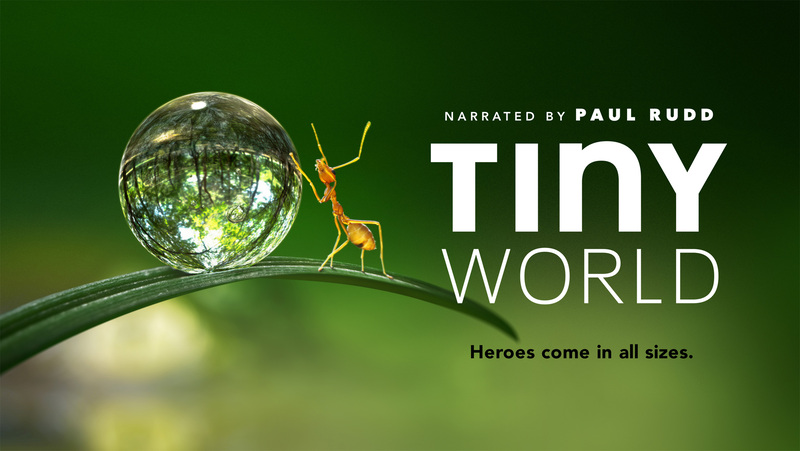 Nyligen representerad streamingtjänst utvecklar dokumentärfilmer om naturen och hävdar sig med Tiny World.
Sex avsnitt av dokumentärserien erbjuder dig att ta en titt på naturområden som kanske verkar vara ointressanta vid första ögonkast, men får ett helt nytt liv under mikroskopet.
3160 timmar av studier, över 200 djurarter, enastående zoomkvalitet, mycket engagerande livshistorier från olika varelser – alla dessa delar får dig att fastna. Det verkar vara omöjligt att titta bort från skärmen. Ett intressant faktum är att Tiny World, i originalet, berättas av Paul Rudd, en skådespelare som vet vad det innebär att vara liten; han spelade huvudrollen i filmen Ant Man i Marvel Universe.
Varför är den värd att se?
Författarna till dokumentärserien Tiny World använder toppmodern utrustning för att gå in i en fristad för vilda djur. Vi slår vad om att du inte är medveten hur spännande livet är på en plats där alla är så små.
Earth At Night In Color från Apple TV+, 6 Avsnitt – Premiär 4 december 2020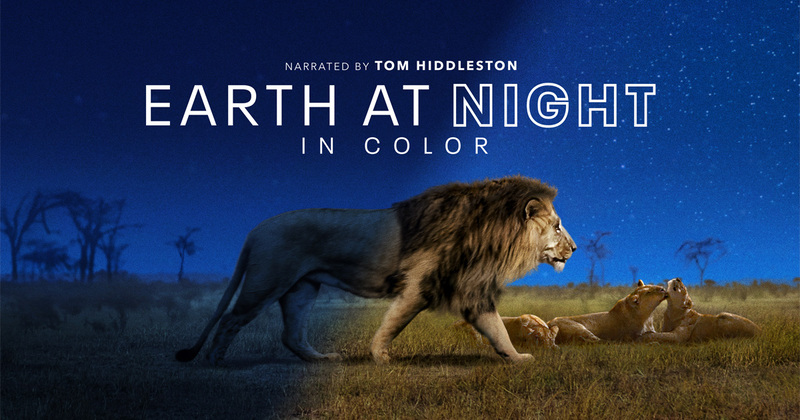 Är en annan dokumentärfilm från Apple TV+, och ännu en gång använder streamingtjänsten toppmodern utrustning för att förvåna publiken. Den här gången är nattbilder involverade för att inte bara fånga nattlivet utan även filma allt i färg som nästan ingen lyckats göra innan.
Det är faktiskt ganska intressant: ibland är det svårt att tro att alla dessa saker filmas i nästan total mörker.
Många av scenerna i Earth At Night In Color fångas för första gången, vilket gör den här dokumentären på 6 avsnitt till en essentiell zoologiskt dokumentation. Särskilt intressant är hur de viktigaste scenerna filmades: dessa avsnitt är en hyllning till de personer som var tvungna att utföra övermänskligt arbete.
Varför är den värd att se?
Earth At Night In Color är ett ambitiöst och mycket intressant projekt som inte bara representerar utveckling av modern teknik utan blir också en vetenskaplig djurforskningsprojekt.
Alien Worlds från Netflix, 4 Avsnitt – Premiär den 2 december 2020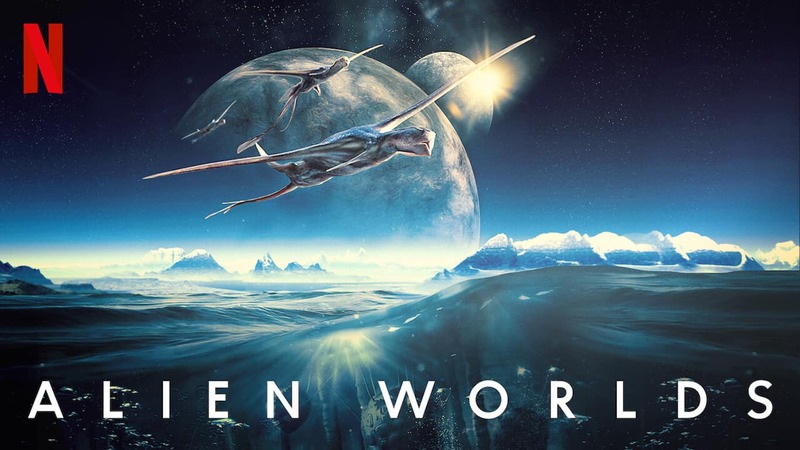 Netflix är en jätte inom streaming som använder sig av alla slags metoder för att locka till sig publik. Alien Worlds är ett försök på 4 avsnitt att föreställa sig hur livet ser ut på avlägsna planeter.
Författarna till denna dokumentär visar fyra planeter med helt andra förhållanden och erbjuder forskare att tänka på vilka organismer som kan leva i dessa världar.
Inbjudna biologer och ekologer fantiserar inte bara utan berättar även om livet på moder Jord, och det är ett fantastiskt utfall av Alien Worlds. Naturligtvis är vi extremt intresserade av vilka hypotetiska varelser som lever på hypotetiska planeter, men den här dokumentärserien roterar också 360 grader och representerar oväntade tankar om livet på jorden, och det är ibland ännu mer intressant än bara fantasier om avlägsna stjärnor.
Varför är den värd att se?
Alien Worlds är intressanta från två sidor: som en science fiction om ett hypotetiskt liv i rymdens mörk och som ett oväntat nytt perspektiv på vår moder Jord.
Bästa dokumentärerna inom genren "True crime"
McMillions från HBO, 6 Avsnitt – Premiär 3 februari 2020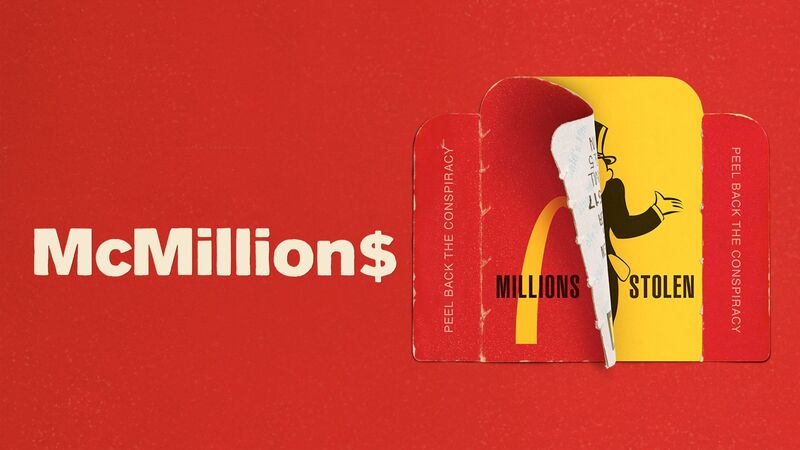 Detta är ett spännande projekt på 6 avsnitt från HBO som inte visar några blodiga mord utan en global konspiration som ägde rum under en lång tidsperiod. Poängen med denna berättelse är att snabbmatskedjan McDonald's regelbundet genomförde reklamkampanjer.
Korten från deras Monopol-spel doldes i paket, och många av dem erbjöd de lyckligt lottade att vinna stort. Men vid en tidpunkt kom det fram att de vinnande kupongerna passerat många händer. Vissa brottslingar löste in kupongerna genom vanliga människor och krävde en stor andel för det. Förlusterna för McDonald's var över 20 miljoner dollar. Det är även värt att nämna att när planen avslöjades och brottslingarna hamnade i fängelse, fick rättegången mot dessa män inte tillräcklig uppmärksamhet: den började den 10 september 2001, dagen innan historiens största terroristattack.
Varför är den värd att se?
McMillions berättar noggrant om utredningen av denna con sedan det anonyma samtalet, och fram till gripandet av de inblandade. Författarna till den här dokumentären visar uppriktiga intervjuer med människor som tvingades bli en del av denna listiga plan, och slutligen har vi framför oss en ganska intressant historia om inte bara ett brott utan även ett mänskligt drama.
I'll Be Gone in the Dark från HBO, 6 Avsnitt – Premiär den 28 juni 2020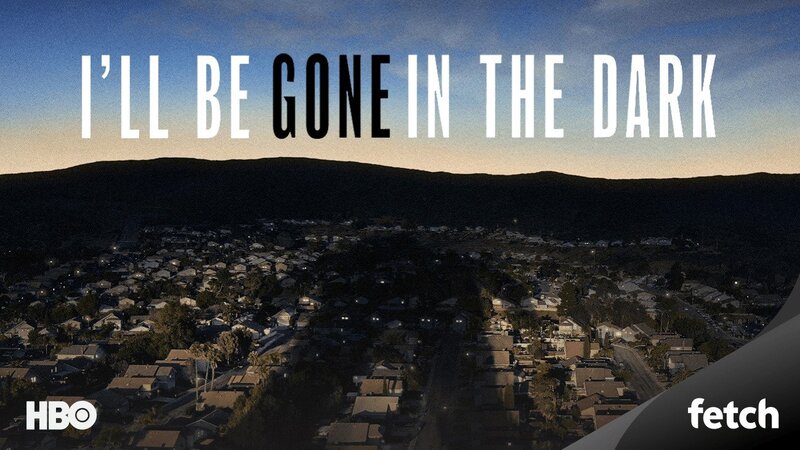 Detta är en chockerande historia om utredningen av brott utförda av en seriemördare under namnet Original Night Stalker.
En person från Kalifornien hade begått ett antal avskyvärda brott under perioden 1976-1986. Denna person som fick flera namn från media våldtog över 50 personer. Efter en viss tid gick brottslingen vidare till mord: hans offer var minst tio personer. Det är förvånande, men Original Night Stalker fångades inte förrän 2018 när Michelle McNamara, en kriminell journalist och författaren till TrueCrimeDiary, tog tag i fallet.
Michelle tillsammans med likasinnade människor bestämde sig för att ta fallet med Original Night Stalker, och efter flera år lyckades de göra tillräckligt med framsteg för att identifiera mördaren.
År 2018 arresterade polisen brottslingen, och det var en grupp aktivister som leddes av McNamara som hade lett myndigheterna till att stänga ner detta hemska fall.
Tyvärr levde Michelle själv inte för att se det – hennes egen utredning förde henne i graven.
Varför är den värd att se?
I'll Be Gone in the Dark handlar inte bara om den fruktansvärda Original Night Stalker, utan även om Michelle McNamara som faktiskt avslöjade mördarens namn med sitt liv. I den här showen ser vi Michelles rörande privatliv, liksom hennes aktiva medborgarskap och tragiska död.
Murder on Middle Beach från HBO, 4 Avsnitt – Premiär 15 november 2020

Återigen är det HBO, och återigen är det en historia om ett hemskt mord. Men den här gången fokuserar vi på den personliga tragedin hos seriens författare.
Den 3 mars 2010 hittades Barbara Hamburg, medborgare i en kuststad nära Connecticut mördad i hennes bakgård. Under tio år har mördaren som var inblandad i hennes död inte hittats, och Barbaras son, Madison Hamburg, filmar en dokumentärfilm om denna utredning. Han registrerar noggrant historien om sin egen familj, lyckliga barndom, föräldrars skilsmässa, bedrägerier som hans mamma och pappa var inblandade i och även de komplicerade relationerna mellan Connecticut-släktingarna.
Varför är den värd att se?
Framför oss finns det ingen utredningsserie om globala seriemord. Men Murder on Middle Beach är först och främst en extremt personlig drama av en ung kille som knappt vet något om sin familj men vill förstå orsakerna till sin mors död och tar på sig kameran och försöker låsa upp alla hemligheter.
The Ripper från Netflix, 4 Avsnitt – Premiär den 16 december 2020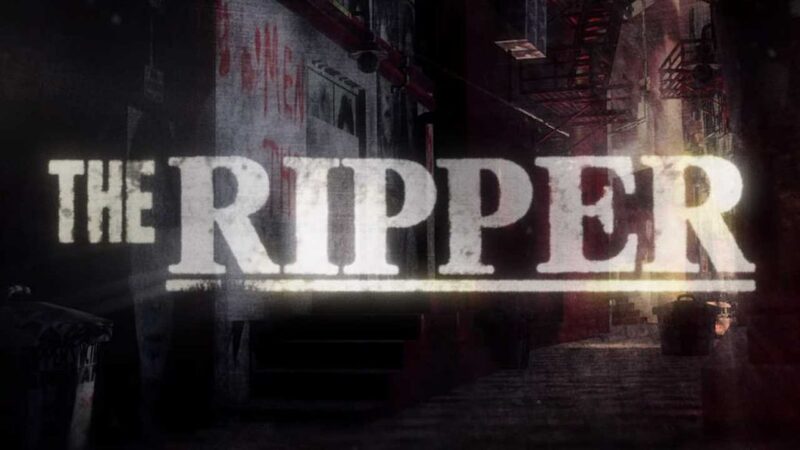 Är en annan dokumentärserie om en seriemördare.
En serie grova brott som ägde rum i British York mellan 1975-1980 chockade hela Storbritannien. Någon dödade kvinnor (vissa arbetade som prostituerade) med särskilt grymhet, och under 5 år kunde ingen komma närmare fångsten av denna farliga förövare.
Dokumentärserien The Ripper reproducerar steg för steg serien av hemska mord och utredningen av fallet.
Serien spelar bland annat en ganska vältalig roll i det brittiska samhällslivet i slutet av 80-talet och berättar om kvinnors rättigheter under den tiden och stigmatiseringen av prostitution.
Förresten, Yorkshire Ripper avled i fängelset av COVID-19, månaden före seriens premiär.
Varför är den värd att se?
Denna dokumentär visar inte bara en av de mest fruktansvärda seriemördarna i brittisk historia utan lägger även en mycket stark tonvikt på arbetet med brottsbekämpning och samhällets reaktion på dessa brott.
De 5 bästa dokumentärserierna från Netflix
Streamingjätten går i full fart och fortsätter att förse oss med TV-innehåll. 2020 gav Netflix användarna flera anmärkningsvärda utvalda serier, men den här gången ska vi diskutera dokumentärprojekt.
Tiger King: Murder, Mayhem and Madness, 7 Avsnitt – Premiär den 20 mars 2020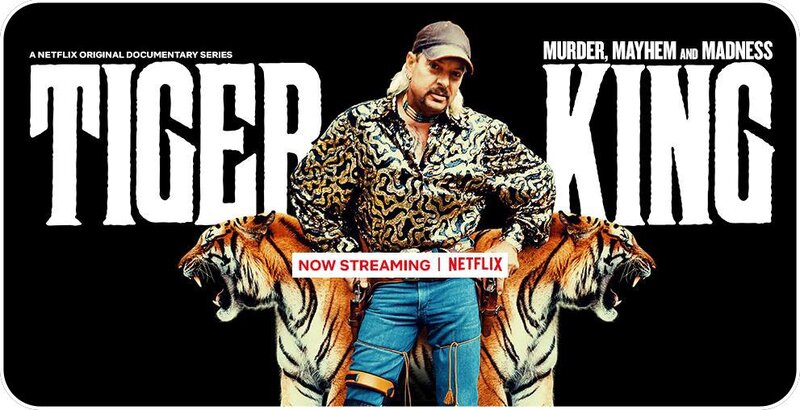 Våren 2020 diskuterade nästan alla denna serie. När Tiger King släpptes i mitten av lockdown blev den omedelbart en stor hit. Inte konstigt, då ämnet som inte verkar vara nära de flesta har börjat lysa med nya färger.
Varför är den värd att se?
Bara för att det som visas i Tiger King-berättelsen är både verkligt och otroligt. Varje berättelse förvånar publiken ännu mer än cliffhangers från The Lost. Vi alla tvivlar på de människor som håller privata djurparker med stora katter, men vem kan anta att deras värld inkluderar något sådant? Förresten, en ny utvald show baserad på Tiger King väntar oss med den stora och mäktiga Nicolas Cage i en ledande roll.
The Last Dance, 10 Avsnitt – Premiär 19 juli 2020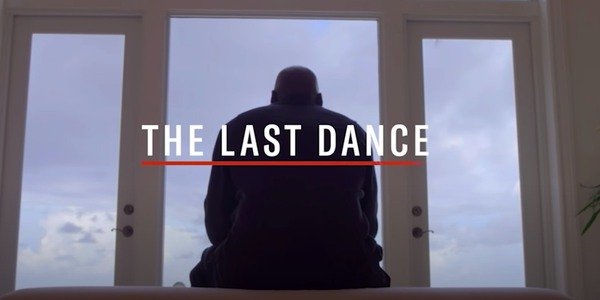 The Last Dance på 10 avsnitt är tillägnad till "den andra pensionen" av den välkända basketspelaren Michael Jordan som spelade en säsong 1997/98 med Chicago Bulls.
Videoarkiv som inte fanns tillgängliga för allmänheten tidigare, inklusive register över matcher och intervjuer, användes vid skapandet av den här dokumentären.
Vid den tidpunkt då alla sportmatcher försenades på grund av COVID-19-pandemin, var The Last Dance en frisk fläkt för fans av sportserier.
Varför är den värd att se?
The Last Dance riktar sig inte bara till basketfans, utan även till personer med minimalt sportintresse. Allt är inkluderat: installation, drama, plot. Denna dokumentärserie filmas så konstnärligt att den går utöver bara en sportserie.
Connected: The Hidden Science of Everything, 6 Avsnitt – Premiär den 2 augusti 2020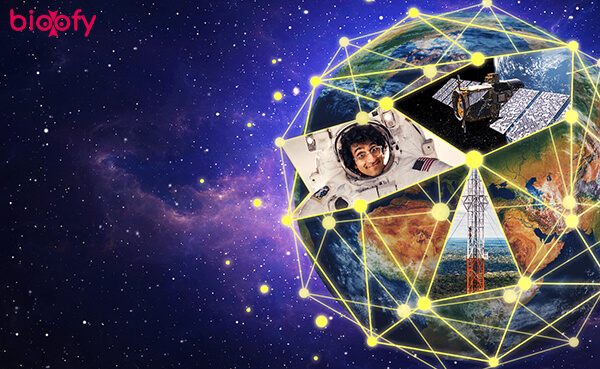 Den unika dokumentärserien Connected erbjuder dig att ta en titt på världen runt oss från andra sidan. I rampljuset för detta projekt på 6 avsnitt finns det saker som vi vanligtvis inte tänker på. Hur är molnen ovanför våra huvuden anslutna till molnlagring? Varför bör fiskavfall studeras? Vem tittar på oss hela tiden?
Den karismatiska värden Latif Nasser hjälper oss att lista ut alla dessa saker.
Varför är den värd att se?
Connected imponerar oss med fakta som vi aldrig stött på innan. Serien målar upp en fantastisk bild med hjälp av en enastående värd och noggrant utvalda karaktärer som delar de mest förvånande hemligheterna om vår värld.
High Score, 6 Avsnitt – Premiär 19 augusti 2020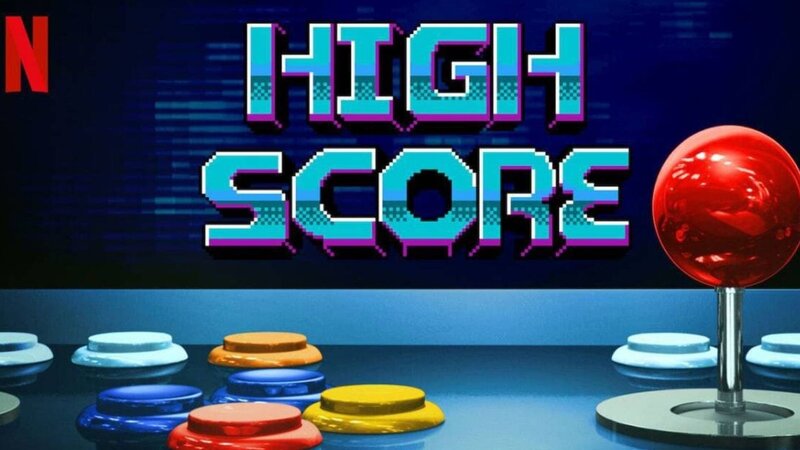 Året då Xbox och Sony Playstation släppte den nya generationens konsoler, erbjöd Netflix sin publik att komma ihåg historien om videoindustrins utveckling. "Space Invaders", "Super Mario", "Sonic", "Mortal Kombat", "Doom", – ja, dessa spel får ordentlig uppmärksamhet, men High Score-författarna berättar inte bara om historien om dessa spel utan hittar även skaparna av dessa mästerverk.
Under 6 avsnitt tittar skaparna av denna dokumentärserie på decennierna av utvecklingen av denna bransch och analyserar orsakerna till en sådan framgång för dessa spel.
Varför är den värd att se?
Videospel är redan en del av den moderna kulturen, och High Score-skaparna ger detaljer om bildandet av denna enorma del av vårt liv. Denna dokumentärserie har inga analogier, ingen har lyckats berätta om videospel så omfattande och engagerande förr.
SanPa: Sins of the Savior/SanPa: Luci e tenebre di San Patrignano, 5 Avsnitt – Premiär den 30 december 2020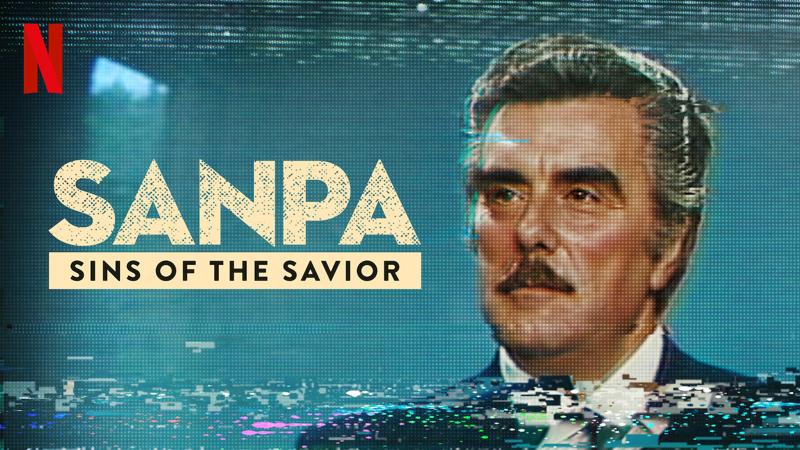 Detta är en unik historia som visar upp Italien på ett sätt vi aldrig sett tidigare.
Det är slutet på 70-talet. Italien påverkas av narkotikapandemin. Tusentals tonåringar som har testat heroin en gång kan nu inte sluta på grund av den allvarliga beroendeformen. Regeringen kan inte göra någonting åt det. Men plötsligt dyker en hjälte upp i regionen Emilia-Romagna. Vincenzo Muccioli förvandlar en vanlig gård till rehabilitering, och drogberoende människor från hela Italien försöker komma till San Patrignano där detta rehabiliteringscenter äger rum. Men det är inte så enkelt: många människor kritiserar Mucciolis metoder och landet delas upp i två läger.
Varför är den värd att se?
SanPas författare erbjuder oss inte bara att titta på Italiens verkliga natur utan frågar även publiken vad de tycker om Vincenzo Muccioli: är han en frälsare eller en diktator? Inte varje dokumentärserie kan erbjuda oss ett sådant moraliskt dilemma.
Varje år släpps massor av dokumentärserier, och det är lika svårt varje gång att välja ut de som är värda att se och de som du utan problem kan missa. Den här gången har vi sett massor av icke-presenterade program och erbjuder dig bara de mest intressanta.
Men det bör nämnas: dokumentärindustrin är nu på uppgång och nästa år kommer listan över de bästa showerna att bli mycket större.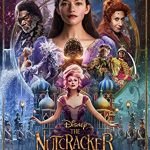 Меня зовут Игорь. Я из тех, кто постоянно выискивает себе новые увлечения. Начинал с зоологии и чтения в детстве и докатился до путешествий, кино и истории искусства. Не могу жить без новых книг, новых телешоу и новых стран. Свято верю в науку, доброту и то, что впечатлениями надо делиться. Учу языки, планирую поездки разного километража и пишу про кино и сериалы.
976 Comments