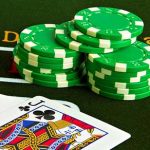 I den riktiga världen varierar kasinosens status beroende på region, men alla inbitna filmtittare håller nog med om att filmvärldens kasino- och gamblingmiljöer alltid bär med sig bedrägeri, riskera-allt-attityder och stora förmögenheter. Kasinoscener finns i både thrillers och actionfilmer, komedier och kriminaldraman, så låt oss dra till minnes de mest anmärkningsvärda filmerna där regissörer och manusförfattare gjort detta tvetydiga etablissemang till en viktig del av manuset.
Casino Royale (2006). Regissör: Martin Campbell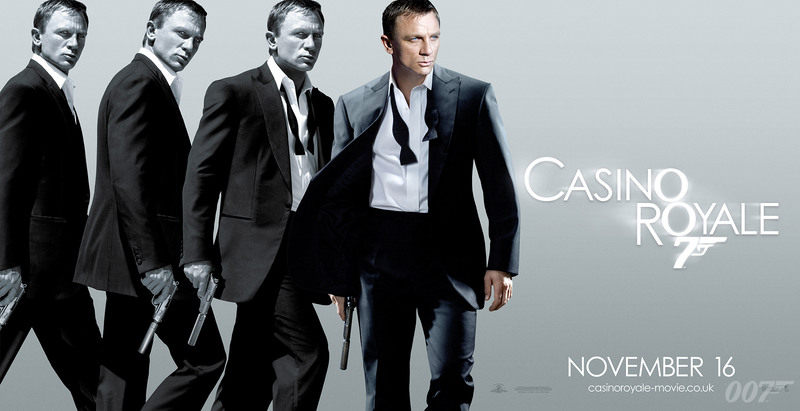 "Casino Royale" är förmodligen det mest uppenbara valet att börja med: just för att den redan har ordet "casino" i titeln. Gambling-temat, som först dök upp i spionfilmen "Dr. No" från 1962, blev snabbt ett av kännetecken för serien om världens mest berömda hemliga agent. Och det är i ett kasino som huvudkaraktären i det klassiska filmfranchisen dyker upp för första gången och yttrar sin sitt typiska uttryck: "Bond, James Bond". Fyra årtionden senare är Secret Agent James Bond (som redan spelas av den sjätte skådespelaren i en sekvens) fortfarande på krigsstigen: han räddar världen, stjäl vackra kvinnors hjärtan, och spelar på kasino.
Mitt bland alla enorma actionsekvenser med jakter och skjutstrider, hamnar filmens fokus på ett pokerspel med höga insatser på det berömda Casino Royale i Montenegro. Med uppdraget att besegra Le Chiffre, en privat bankdirektör för världens terrorister, går Bond med i det mest spännande spelet någonsin i hans redan farliga karriär.
"Casino Royale", är den tjugoförsta filmen i James Bond-serien och blev en tydlig milstolpe i utvecklingen av blockbusters. Det var också den första filmen i vilken Daniel Craig provade på Agent 007:s image. Inledningsvis tyckte några kritiker att casting-valen var kontroversiella, men det var först med Craig som franchisen nådde världsframgång och otrolig biljettförsäljning. Bonds tjej och pokerpartner spelas av magnifika Eva Green.
Det är intressant att filmen är den tredje filmatiseringen av Ian Flemings roman från 1953 med samma namn av James Bonds äventyr. År 1954 släpptes den amerikanska tv-versionen av "Casino Royale" och 1967 såg en John Huston-parodifilm med samma namn ljuset.
Ingen av dessa två filmer inkluderades dock i den officiella seriens lista.
Ocean's Eleven (1960). Regissör: Lewis Milestone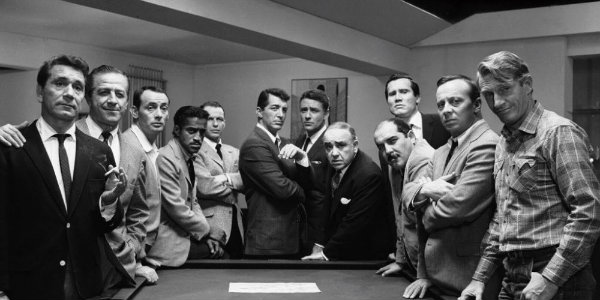 En klassisk kupp-film kryddad med fantastisk musik.
Elva veteraner från Andra Världskriget med Danny Ocean som hjärnan bakom det hela, kommer på en genialisk plan att råna fem Las Vegas-kasinon under en enda natt. Gruppen är back in action, men när miljoner dollar redan hämtats från kasinona, går den utarbetade planen fel – vilket kanske inte är särskilt överraskande. Från allra början till slutet av komedin korsas fnitter med dämpad action. Flera skämt och härliga låtar tar oss tillbaka till det charmerande gamla Hollywood, fast allt ser ganska lättsinnigt och nedgånget ut i jämförelse med dagens standarder.
Huvudrollerna i filmen spelas av representanter ur en informell grupp av underhållare som är kända som Rat Pack. Under tidigt 60-tal medverkade de tillsammans inte bara på scen och i filmer, utan även i kasinon i Las Vegas. Den stora Frank Sinatra, som spelar Danny Ocean i denna film, var en av dem.
2001 släpptes en modern remake av den klassiska filmen – den eponyma filmen i vilken George Clooney spelade Danny Ocean. Huvudkaraktären rekryterar en grupp professionella tjuvar som spelas av Hollywoodstjärnor som: Brad Pitt, Matt Damon, Casey Affleck, med flera. Målet är nästan precis detsamma som för fyrtio år sen – att råna 3 kasinon på samma gång. Den nya filmen följdes av två uppföljare och till och med en spin-off med en kvinnlig huvudrollsbesättning, men inga uppföljare lyckades återskapa den världsomfattande succén som franchisen 2001.
21 (2008). Regissör: Robert Luketic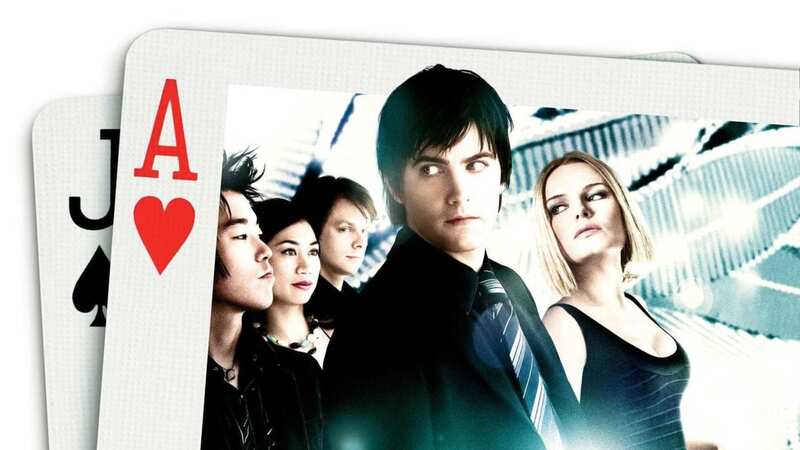 Denna film handlar inte om att råna ett kasino, utan om att vinna i kort med hjälp av matematik.
Antagonisten i filmen är Micky Rosa, en oortodox matematikprofessor vid Massachusetts Institute of Technology (M.I.T. är ett av de mest avancerade tekniska universiteten i Västvärlden). Han är sen länge besatt av blackjack: dessutom använder han sina sofistikerade matematikförmågor för att börja vinna på kasinon. Men gamblingvärlden har ingen tolerans gentemot denna slags individ och deras taktiker, och no är Mr. Rosa förbjuden att ens närma sig ett kasino. Men professorn, som spelas av Kevin Spacey, bestämmer sig att handla nästan som Danny Ocean – han sätter ihop en grupp av inte tjuvar men talangfulla elever, varav en är underbarnet Ben Campbell (spelad av Jim Sturgess).
De nya spelarna vägleds av matematiska metoder och är sugna att vinna på kasinon, men är de redo att ta sig förbi hindren som kommer med en ny ordning? Kriminella gäng har samtidigt redan uppmärksammat gruppen av skickliga studenter och håller ett öga på genierna.
Casablanca (1942). Regissör: Michael Curtiz

Du får inte missa "Casablanca", en romantisk amerikansk film som utspelar sig under Andra Världskriget och regisserades av legendaren Michael Curtiz. Sen dess har "Casablanca" titt som tätt hamnat på topplistorna över de bästa filmerna i historien. Vi kunde inte ignorera detta faktum, så vi inkluderade den ikoniska filmen i vår lista.
Flera böcker har skrivits om detta klassiska melodrama, men låt oss nu dra till minnes filmen och dess huvudkaraktär som spelas av fantastiska Humphrey Bogart. Han karaktär är en amerikansk landsförvisad man som heter Rick Blaine och bor i Marocko, där han driver sitt kafé "Rick's Café Américain" i Casablanca med en nattklubb och en gambling-håla. Hit kommer alla gäster från staden i jakt på alkohol, underhållning och spelande – och det är här lejonparten av filmscenerna äger rum. Även om vi inte kan definiera "Casablanca" som en film om gambling, är detta ett ypperligt tillfälle att uppmärksamma detta kult-mästerverk som nominerades till åtta Oscars och vann tre.
Molly's Game (2017). Regissör: Aaron Sorkin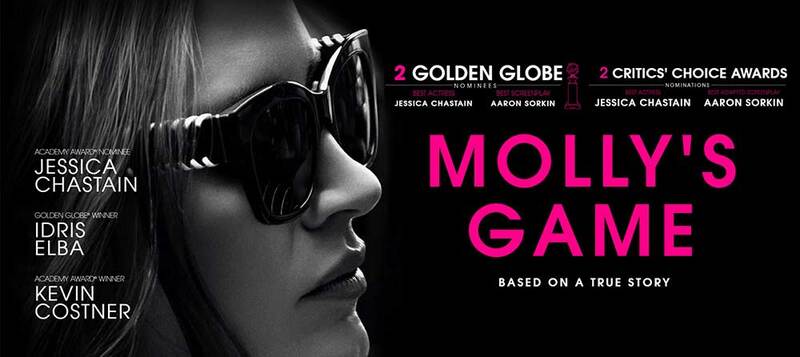 Och här kommer en film som är baserad på verkliga händelser.
Molly Bloom är en fullständigt extraordinär person vars motto ända sen barndomen är: den bästa medicinen mot nederlag är seger! Trots hennes ryggmärgsskada, utövade tjejen freestyle på skidor, nämligen 'mogul', och valdes till och med till det amerikanska Olympiska laget, men en förfärlig olycka inträffade på vägen till OS – denna gång med bestående men. Sen hejar vi på Molly när hon försöker lära sig, flyttar till sin hemstad Colorado i L.A, möter respektlöshet från hennes chef och oavsiktligt hamnar i epicentrum av pokerstrider…
Molly får mer självförtroende både när hon förlorar och vinner, och med tiden börjar hon att driva världens mest exklusiva pokerspel med höga insatser. Nu väntar film- och sportstjärnor och celebriteter, samt alla möjliga berömda företagare i flera veckor på sin tur för att få gå med i Mollys pokerklubb. Vid ett tillfälle blir rättsväsendet intresserad av hennes aktiviteter och år 2014 får Molly en 12 månader lång villkorlig dom. Men i djupet av hennes hjärta, verkar hon känna sig lugnare och mer lättad än någonsin. Ännu en milstolpe i hennes liv ligger bakom henne, och om någon hade kunnat räkna alla hennes med- och motgångar hade det förmodligen blivit lika. Och en bra start.
2017 ägde premiären av "Molly's Game" rum, baserad på historien om Molly och hennes berömda turneringar. Filmen regisserades av den stora manusförfattaren Aaron Sorkin, och Molly Bloom spelades av Jessica Chastain. Andra roller inkluderar: Kevin Costner, Idris Elba, Chris O'Dowd. Alla dessa namn är goda skäl att se filmen, som inte bara handlar om kasinon utan också ett fantastiskt dramatiskt liv. Vi undrar varför filmen bara nominerades för 'Best Screenplay'.
Casino (1995). Regissör: Martin Scorsese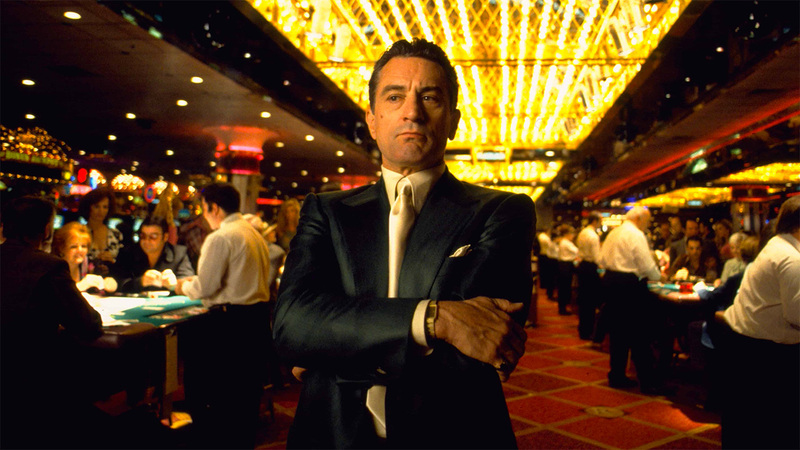 Vår lista hade inte känts fullständig utan den amerikanska episka kriminalfilmen "Casino", regisserad av legendariska Martin Scorsese.
Den före detta gambling-experten Sam "Ace" Rothstein blir tillfrågad av bossen i Chicagos brottsnätverk att övervaka kasinodriften i Las Vegas. Snart – som resultat av hans effektiva hantering – dubbleras kasinots vinster och skimmas av maffian innan skatter betalas. Här dyker Nicky Santoro upp, som också skickas av klanen för att skydda Sam och skimming-operationerna. De är barndomsvänner men Nickys explosiva humör och kriminella bakgrund går inte obemärkt. Sam faller i sin tur i förälskelse med den vackra bedragaren och dansösen Ginger McKenna. De gifter sig och får en dotter, men deras äktenskap blir snart kaosartad på grund av Gingers relation med sin ex-pojkvän Lester. Det är inte en hemlighet för någon av dem att hon alltid sett Sam blott som en 'pengapåse'. Äktenskapet faller samman och Ginger vänder sig till alkohol- och drogmissbruk. Relationen mellan Sam och Nicky kollapsar också: de två gamla vännerna tävlar nu mot varandra om gambling-imperiet.
Chicago-bossarna håller noga koll på den eskalerande krisen och försöker att rädda situationen. Men FBI sover inte heller: de ser fram emot dagen då de kan infiltrera det hela och arrestera de kriminella pamparna inom gamblingindustrin.
En komplex, mångsidig och vackert regisserad film – Martin Scorseses "Casino" är ett mästerverk om förstörelse och svek. Skådespeleriet av huvudrollerna är utmärkt och rättvist belönat. I filmen medverkar Robert De Niro, Sharon Stone, Joe Pesci, Don Rickles, Kevin Pollak och James Woods.
Underbar regissör, underbar rollbesättning, underbar film. Denna episka film får inte missas.
The Gambler (2014). Regissör: Rupert Wyatt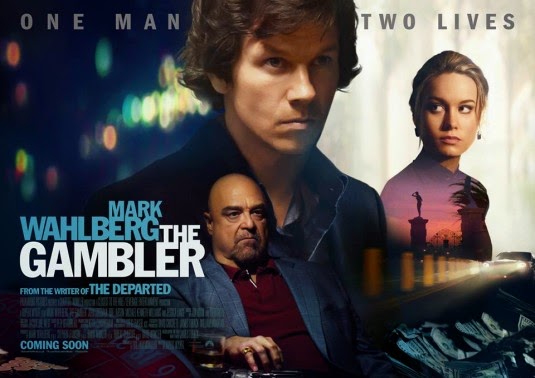 Vi har något i rockärmen. Vissa menar att denna film handlar om gamblingberoende, andra föreslår att det är ett drama om en man som försöker hitta inspiration och hopp. Du bestämmer.
Litteraturprofessorn Jim Bennett är en riktig risktagare som spenderar all sin tid och sina pengar på kasino, och enligt genrens regler – han står i skuld till fel slags människor.
Denna film är en remake av filmen "The Gambler" som först visades 1974. Den nya versionen av historian är inspelad på ett modern sätt, med bra action och ett utmärkt cast. Huvudkaraktären spelas av Mark Wahlberg och Jessica Lange spelar gamblerns mamma, John Goodman spelar brottschefen Frank och hans flickvän spelas av den kommande stjärnan Brie Larson. I kontrast till den ursprunglige filmen, är "The Gambler" från 2014 mer av en thriller som avlägsnar betoningen av ett seriöst drama om missbruk.
The Cincinnati Kid (1965). Regissör: Norman Jewison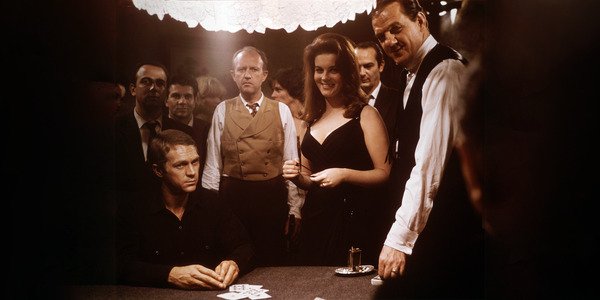 En amerikansk dramafilm som tar med oss till perioden under den Stora Depressionen.
Huvudkaraktären i filmen är den unga tunga pokerspelare Eric Stoner som fått smeknamnet 'The Kid'. Han reser från ett stort spel till nästa, och stannar på vägen med olika tjejer. Men det är inte bara de stora vinsterna som attraherar Eric mest, han är besatt av en ståndaktig strävan att vinna över Lancey Howard själv – den bästa pokerspelaren i New Orleans. Howard kallas ofta 'The Man', och Stoner drömmer om att en gång själv få denna inofficiella titel. Han hatar att alltid vara "andra bäst" så länge Howard är med i spelet. Tittarna följer de spännande pokerspelen och undrar ända till slutet om 'the Kid' slår 'the Man' eller inte.
Steve McQueen, en karismatisk Hollywoodlegend, tillsammans med Edward G. Robinson som spelar Lancey Howard, är ett fantastiskt skådespelarpar.
Run Lola Run / Lola rennt (1998) Regissör: Tom Tykwer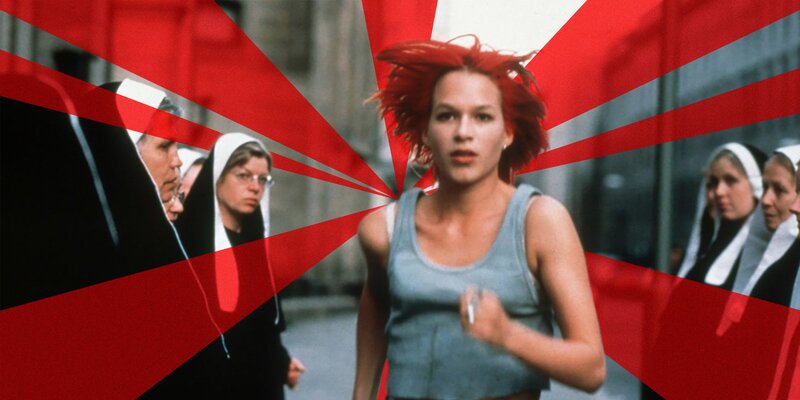 Låt oss backa bandet till en inte alltför avlägsen tid, till det bitterljuva 90-talet, och låtsas att vi är i mitten av det nyligen befriade Berlin. Vad ser vi? Den rödhåriga flickan Lola springer i panik över de kinkiga gatorna. Vad har hänt? Lola har just tagit emot ett samtal från hennes pojkvän Manni som förlorat 100 000 Deutschmarks på ett tunnelbanetåg. Kan det bli värre än så här? Japp, pengarna tillhör en galen maffiakille och Lola har bara 20 minuter på sig att skaffa summan och träffa Manni, annars…. Spring Lola, spring!
Detta levande gyckelspel som presenterar namn som Tom Tykwer, Franka Potente och Moritz Bleibtreu för publiken, ger oss flera alternativ för berättelsen eftersom ödet get Lola flera försök att hjälpa sin pojkvän. Och det kommer till en punkt där kasinot kanske trots allt är helt rätt plats för Lola och sin vän Manni.
"Run, Lola, Run" är en episk tysk film från 90-talet, som efter två årtionden fortfarande ser innovativ ut. Vi rekommenderar att se den, även om filmen har en lite tveksam koppling till vårt ämne.
Självklart kan vem som helst nämna säkert en uppsjö av andra bra filmer med gamblingelement som grund eller del av handlingen, men vi fokuserade på dessa nio och tänkte att det valda ämnet är en stark del av dem. Vi hoppas att vår lista är användbar, och kanske vet du nu hur du ska spendera några kommande kvällar. Nu kan du dessutom testa din kunskap kring filmer och kasinon genom att gå med i vårt onlinetest. Lycka till!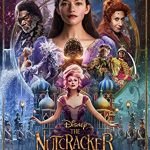 Меня зовут Игорь. Я из тех, кто постоянно выискивает себе новые увлечения. Начинал с зоологии и чтения в детстве и докатился до путешествий, кино и истории искусства. Не могу жить без новых книг, новых телешоу и новых стран. Свято верю в науку, доброту и то, что впечатлениями надо делиться. Учу языки, планирую поездки разного километража и пишу про кино и сериалы.
964 Comments