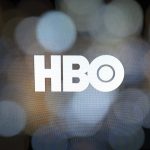 HBO-kanalen är känd som en producent med extremt högkvalitativt innehåll i serier. Varje HBO-tv-program är nästan alltid en framgång eller åtminstone en bra serie.
Streamingtjänsten HBO Max en motsvarighet till Netflix, startades i USA den 27 maj 2020. Utöver hela biblioteket med HBO-sändningsprogram kommer det finnas en mycket storartad katalog och legendariska serier som Vänner och The Big Bang Theory kommer att ingå i den.
De bästa fantasyserierna på HBO från 2020
The Outsider, säsong 1, hade premiär den 12 januari 2020.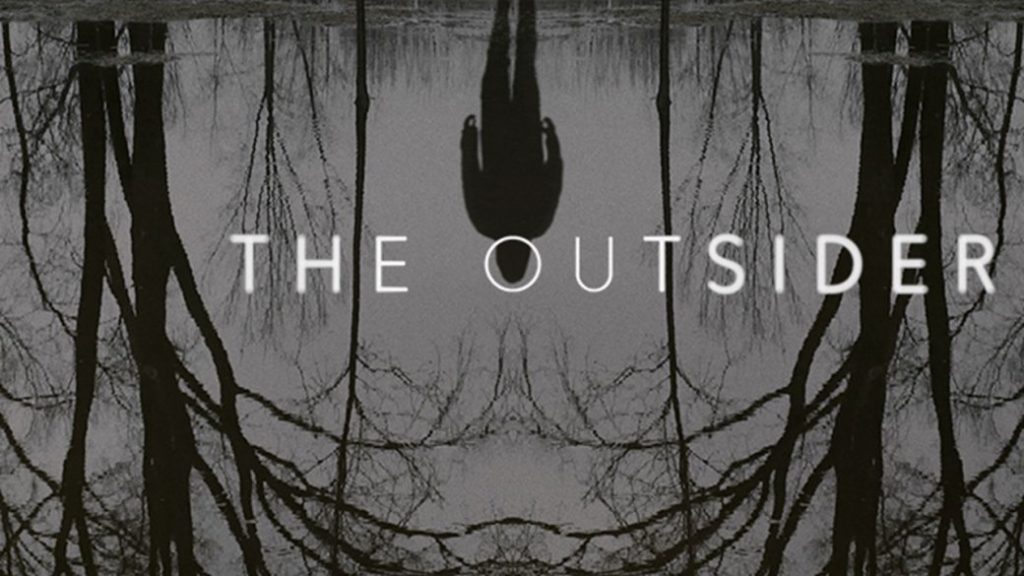 Det är en filmatisering av en av de senaste romanerna av Stephen King, som är skräckens konung. Det är en långsam deckare som sakta men säkert blir en berättelse om en övernaturlig jakt. Allt börjar som vanligt i en liten sömnig amerikansk stad. En pojkes brutalt sönderrivna kropp hittas i skogen och den lokala polisen börjar att undersöka den fruktansvärda händelsen. Den misstänkta personen hittas nästan omedelbart; flera ögonvittnen pekar på tränaren för tonåringarnas baseboll lag, men han har ett helt vattentätt alibi. Medan polisen försöker ta reda på om det är alldeles möjligt, anställer advokaterna en privatdetektiv som börjar misstänka övernaturliga grunder till händelsen. Denna serie är ibland långsam vilket leder till att man under vissa stunder vill skrika: Gå vidare! Äntligen har du gissat rätt! Likaväl uppvägs allt detta av atmosfären och den magnifika rollbesättningen. Namn som Ben Mendelsohn (polisman) och Cynthia Erivo (dektektiv) kommer troligtvis att nomineras för utmärkelser under seriens gång. Den fantastiska Jason Bateman (tränaren) kräver särskild uppmärksamhet: han spelade inte bara nyckelrollen i serien utan regisserade också de två första avsnitten av serien The Outsider.
Westworld, säsong 3, hade premiär den 15 mars 2020.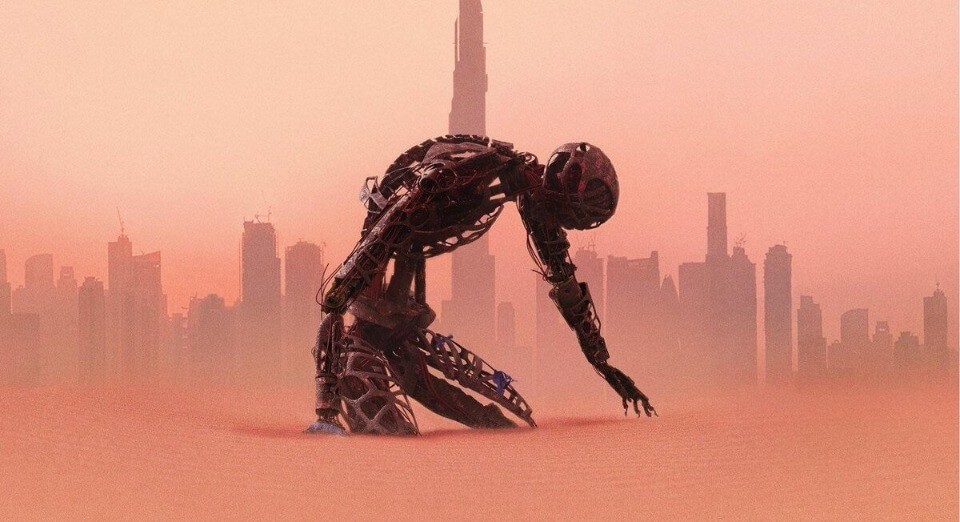 Det är en fortsättning på den intellektuella framgången av Jonathan Nolan (bror till den extremt populära regissören). Den första säsongen av Westworld har sedan 2016 handlat om en helt ny form av fritidsaktiviteter för våra ättlingar, nämligen en nöjespark med robotar. Rika turister åker till prärien på ett knarrigt tåg, går av vid stationen, ser sig omkring i salongen och börjar själviskt att spela rollen som cowboys med androider som är helt omöjliga att särskilja från vanliga människor. Men plötsligt blir robotarna medvetna om sig själva och startar en revolt. Du borde inte tolka Westworld som ett simpelt krig mellan människor och robotar. Det är snarare en filosofisk studie som utforskar det mänskliga medvetandet; frågor som verkligen gör oss till människor.
Händelserna i den tredje säsongen har expanderats i betydande utsträckning i seriens universum: vi kommer inte bara se den verkliga världen igen, men befinner oss också i en ny nöjespark tillägnad Italien under andra världskriget.
The Plot Against America, säsong 1, hade premiär den 16 mars 2020.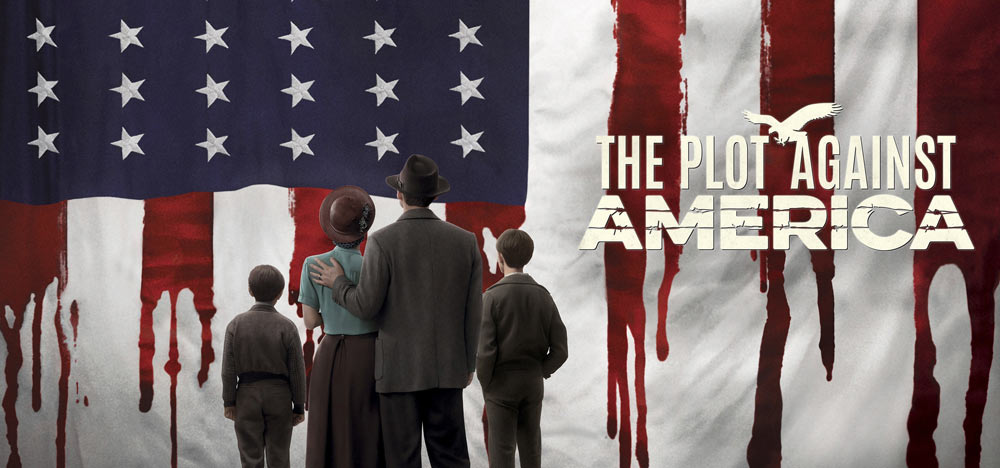 Det är en mycket intressant fantasy-serie i den alternativa historia-genren.
1940. Europa. Tyskland erövrar det ena landet efter det andra. Det finns intensiva debatter i USA om att gå in i kriget eller inte. Landet förbereder sig för presidentvalet. Plötsligt är det inte längre Roosevelt som vann (som den sanna verkligheten) istället är det piloten Charles Lindbergh. Betydelsen av hans presidentvalskampanj är följande: du väljer inte mellan Roosevelt och Lindberg, men även mellan krig och fred. Efter att ha intaget det Ovala rummet, skickar den före detta piloten inga trupper till Europa och sluter istället fred med Hitler. Allt som händer i miniserien, ser vi genom den judiska familjen Levins ögon som bor i New Jersey. De tittar med fasa på de strukturella skillnaderna i det amerikanska samhället. Det är värt att nämna att rollbesättningen är utmärkt, framförallt Winona Ryder, som äntligen får spela en stor roll.
De bästa dramaserierna på HBO från 2020
The New Pope, säsong 1, hade premiär den 13 januari 2020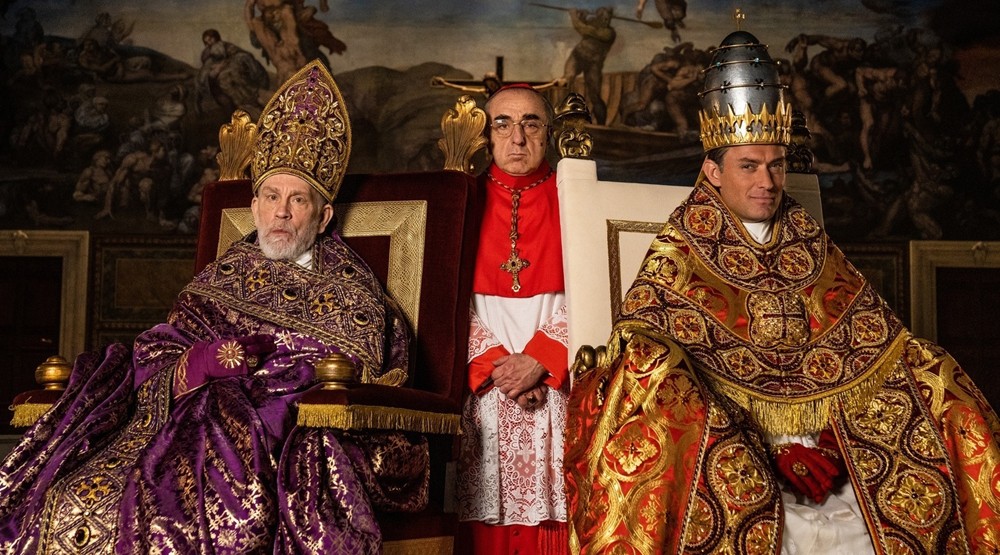 Det är en samarbetsserie mellan USA och Italien: fortsättningen av The Young Pope från 2016, som blev en stor framgång.
The Young Pope med Jude Law, släpptes för fyra år sedan och producerade ett resultat som var explosivt. Denna miniserie filmades av Paolo Sorrentino, en av Italiens viktigaste regissörer i vår tid som har blivit otroligt populär. Det var mycket prat om serien, såväl som tvister, bild-efter-bild debatter och sökandet för djupare betydelser, så generellt kom inte nyheten om en uppföljare som en överraskning.
The New Pope fortsätter med spelet för makten i Vatikanens insida. Den föregående påven ligger i koma och konklaven av kardinaler väljer en ny påve. Detta är bara början på berättelsen.
The Young Pope är en av dessa serier som värd att titta på; den är fylld med ledtrådar som är mer uttrycksfulla än många dialoger. Exempelvis är varje målning eller frescomålningar som syns i The Young Pope eller i The New Pope inte där av en slump. Så förberedd dig och håll ögonen öppna för den unika tv-serien.
L'amica geniale, säsong 2, Min lysande vän, hade premiär den 10 februari 2020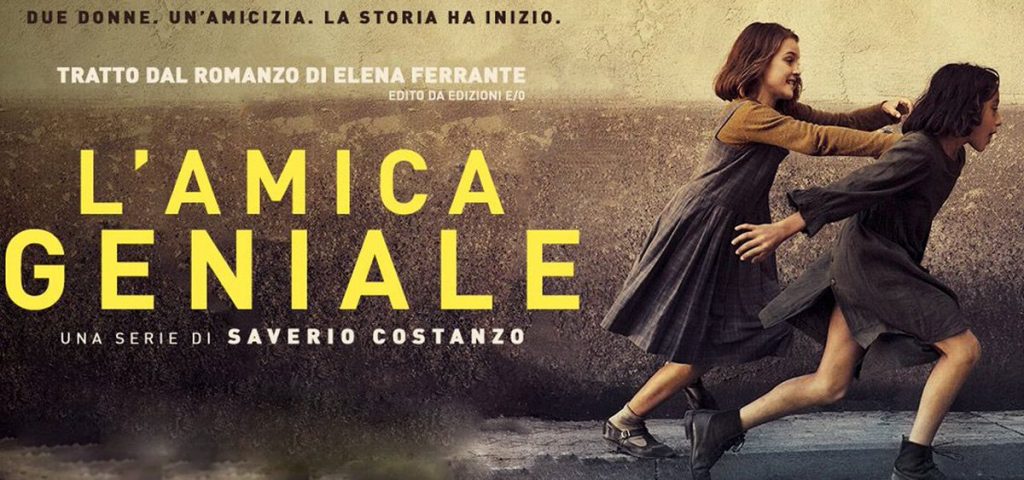 Detta är ännu ett samarbetsprojekt mellan HBO och den italienska studion. Efter den magnifika Vatikanen transporteras vi nu till det fattiga Neapel, där den internationella bästsäljaren utspelas, baserad på bokserien med titeln L'amica Geniale, som ligger till grund för seriens filmatisering. Äger rum i Neapel på 50-talet. Två unga vänner, Elena och Lila. De leker, växer upp, blir kära och blir vuxna. De flyttar ifrån varandra men återvänder sedan tillbaka. Den huvudsakliga framgången för L'amica Geniale, både serien och böckerna, ligger i den otroligt harmoniska kombinationen av en skildring om den napolitanska livsstilen samt den omvälvande autentiska italienska passionen. Detta är just den plats där alla lever till fullo och älskar med passion. Denna livsstil har alltid på något sätt hypnotiserat våra landsmän och denna serie är inte ett undantag. Detta är fallet när det inte alls är pinsamt att titta på en dramaserie på högsta nivå.
I Know This Much Is True, säsong 1, hade premiär den 16 maj 2020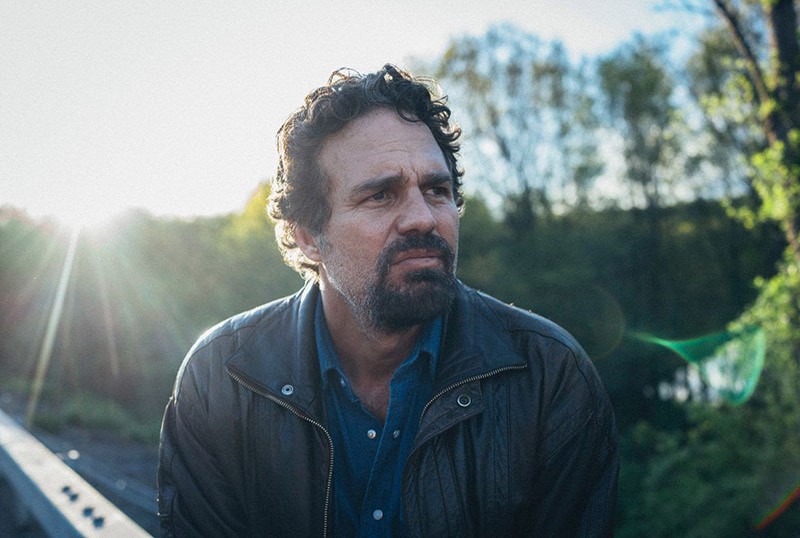 Detta är ett mycket sorgligt drama om livet för två tvillingbröder.
Huvudpersonen i denna allvarliga serie är Dominick Birdsey, som inte bara balanserar livet på gränsen till ett kraftfullt nervöst sammanbrott, men försöker samtidigt att ta hand om sin bror Thomas, som lider av schizofreni. Varje dag är en ny utmaning för Dominick och ibland är det svårt att titta på "I Know This Much Is True".
Trots detta är det värt att fortsätta att titta på den då den starka dramatiken förhöjs av Mark Ruffalos skådespeleri. Han är en utmärkt skådespelare som kanske agerar i sin livs bästa roll i karriären, då han spelar båda bröderna. Ruffalo, som utan framgång nominerades till en Oscars statyett, kommer sannolikt att vara mycket närmre med Golden Globe och Emmy i år.
De bästa HBO-komediserierna från 2020
Avenue 5, säsong 1, hade premiär den 19 januari 2020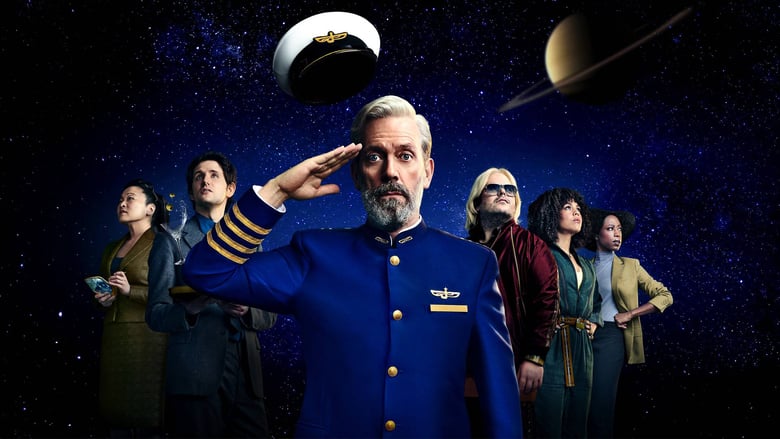 Avenue 5 är det sällsynta fallet när HBO-kanalen bjuder på komedi, men denna komedi är inte så anspråkslös.
Skaparen av serien, Armando Iannuci, är främst känd som personen som regisserade den politiska satirkomedin med titeln Veep och The Death of Stalin, filmen som verkningsfullt stängdes ner för rysk sändning. Iannuccis färdighet är en cynisk analys av genren och det är precis vad han gör med Avenue 5.
I den närmaste framtiden, flyger en rymdliner runt Jupiter; till följd av ett tekniskt fel försenas dess återkomst till Jorden i flera år. Vad gör personalen? De blir hysteriska, flyttar över ansvaret på varandra och blir långsamt galna.
En enda röra av absurda skämt varvas med parodi referenser till alla slags science fiction-filmer, karaktärerna tävlar i dumhet och HBO förlänger Avenue 5 för en andra säsong.
High Maintenance, säsong 4, hade premiär den 8 februari 2020
Det är HBO-kanalens hemliga skatt, en otroligt stämningsfull serie om en knarklangare.
Det hela började 2012, när Ben Sinclair och Katja Blichfeld på Vimeo släppte en kort webbserie som handlar om en killes äventyr som marijuana-försäljare dörr till dörr. Efter det blev HBO intresserad av projektet och den fjärde säsongen är ett fullfjädrat tv-program som precis har släppts. High Maintenance är en serie utan en verklig handling, där marijuana-försäljaren (inte ens får ett namn) och egentligen bara är den anslutande länken mellan de mycket olika människorna i den mycket kontroversiella staden New York City. Vi anländer i husen, lyssnar på olika samtal och värmer upp till dem tillsammans med den här killen. Det finns inga dramatiska tårar eller roliga skratt, utan ett magiskt kalejdoskop som berör djupare än ett storartat melodrama, som lämnar en form av tydlig känsla.
Run, säsong 1, hade premiär den 14 april 2020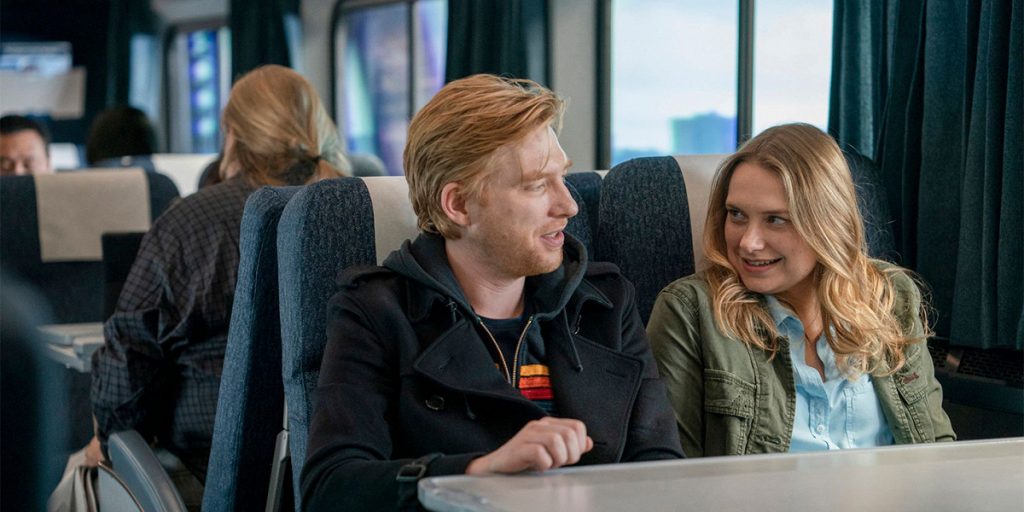 Det är något nytt och spännande med publikens favorit Phoebe Waller-Bridge.
Medan vi återfick medvetandet efter Fleabags slut och väntar på den nya säsongen av Killing Eve, lugnade Phoebe Waller-Bridge oss plötsligt med den nya serien Run. Handlingen i denna galna komedi kretsar kring före detta paret Ruby och Billy som tröttnat på tyngden av att vara vuxen, drar sig till minnes sina ungdomliga ideal och flyr tillsammans till ingenstans. I typisk HBO-anda blir komedi ett drama, dramat förvandlas till en thriller och allt detta utvecklas ännu en gång till en komedi. Phoebe syns tillfälligt i en komisk roll i några avsnitt, och Ruby och Billy överväger om de ska återvända till sina hemtrevliga världar. Manuset är inte den enda betydande utgångspunkten i serien Run. En särskild glädje ges när man ser kemin mellan de båda centrala skådespelarna, Merritt Weaver och Domhnall Gleeson.
De sju bästa HBO-serierna från 2019
Barry, säsong 2, hade premiär den 31 mars 2019
Detta är en dyster men underhållande komedi om torpeden Barry (Bill Hader), som av misstag snubblade in i en teaterkurs och bestämde sig för att bli skådespelare. En cynisk och ibland komisk serie där allt blandas med starka intryck; dåliga skådespelare, drömmar om en ljusare framtid, ett dystert förflutet och den tjetjenska maffian. Barry är en favorit bland både kritiker och publiken; den har sex nomineringar till Golden Globe Awards och har förlängts för en tredje säsong.
Big Little Lies, säsong 2, hade premiär den 9 juni 2019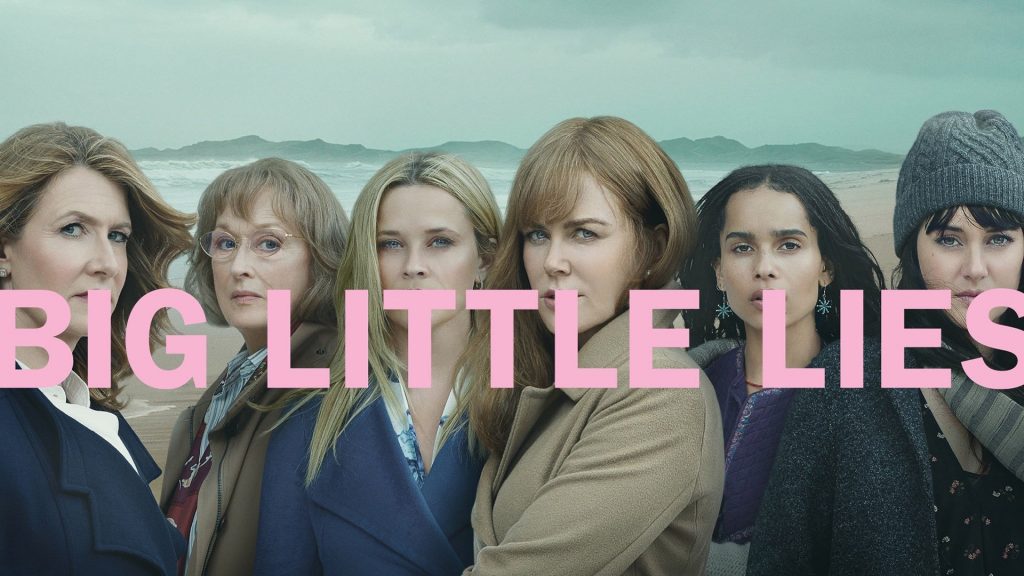 Ett av årtiondets mest populära TV-program har släppt en andra säsong. Den imponerade rollbesättningen har fyllts på med Meryl Streep och publiken fick vad de ville; en fortsättning på berättelsen om småstadens hemligheter. Även om de nya avsnitten inte är lika starka som den första säsongen, finns det ingen anledning att sluta titta på fortsättningen på denna miniserie.
Chernobyl, säsong 1, hade premiär den 10 juni 2019
Det är en helt oväntad framgång för HBO som släppte serien utan onödig reklam; dock har Chernobyl på ryktets vägar sannolikt gjort serien till den mest uppmärksammade under 2019. Det slitsamma återskapandet av den tiden och den i högsta grad monströsa olyckan stötte på många onödiga tvister. Om du trots detta ännu inte sett Chernobyl, bör du avbryta alla dina planer för andra TV-program och fortsätta med denna.
Euphoria, säsong 1, hade premiär den 16 juni 2019
Det är en tonårs-serie inspelad framförallt för en vuxen publik i ett försök att diskutera den mycket främmande Z-generationen. Det är på sätt och vis en modern tolkning av Kids-filmen. De uppenbara fördelarna med serien är följande: kreativ redigering, vacker filmkonst och den ledande kvinnan Zendaya, kanske den bästa unga skådespelerskan i sin generation. Euphoria förlängs för en andra säsong som vi förväntas se under 2020.
Divorce, säsong 3, hade premiär den 1 juli 2019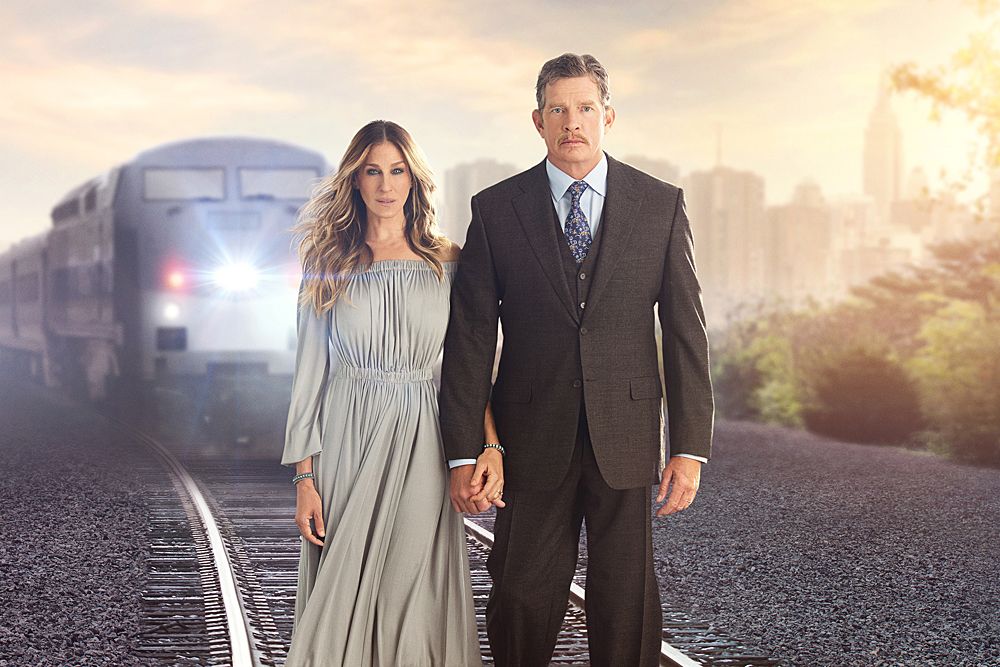 Detta är den sista säsongen av den korta och extremt mysiga tragedikomedin om skilsmässan mellan makarna (Sarah Jessica Parker och Thomas Haden Church), som ibland verkar vara den religiösa arvtagaren till den extremt populära serien Sex and The City.
Divorce är ett TV-program vars kategorisering ligger i sin charm och oundviklighet. Å ena sidan kommer du inte att förlora något utan den, men å andra sidan kommer serien ge dig något mycket trevligt och subtilt.
Succession, säsong 2, hade premiär den 11 augusti 2019
Det är ett nytt dramatiskt HBO flaggskepp, som helt tydligt kommer att bli en kult-favorit om ett år eller två. Detta är en utmärkt berättelse om den inflytelserika mediamogulen Logan Roy och familjens tvistande om makt och arv bland hans arvingar och andra släktingar.
Denna serie har två Golden Globe Awards, och Succession blir fortfarande större! Den tredje säsongen släpps troligtvis under 2020.
Silicon Valley, säsong 6, hade premiär den 27 oktober 2019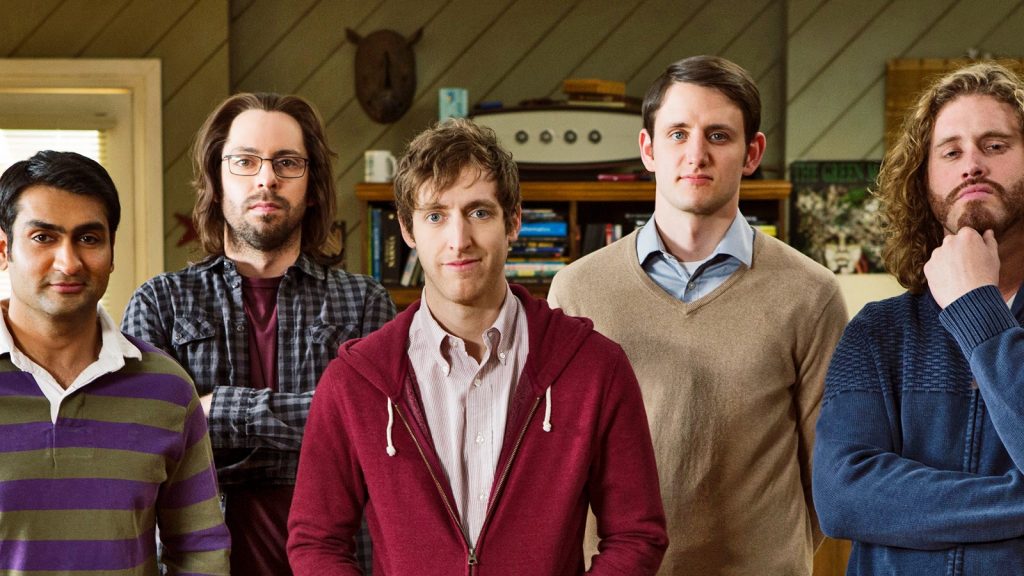 Detta är slutet för den populära komediserien om nybildade företag och affärer.
Eftersom alla berättelser har ett slut kommer även en av de viktigaste TV-programmen i vår tid om datateknik även få sig ett slut. Å andra sidan är detta en serie på HBO-kanalen, så slutet kommer säkerligen vara fulländad och något ledsamt.
Detta sammanfattar vår recension om de bästa nyheterna på HBO kanalen. Om de ovanstående serierna inte är tillräckliga för dig, kan du alltid återvända till de odödliga klassikerna i denna kanal såsom: The Sopranos, Six Feet Under, Rom eller Sex and the City. HBO-serier är exceptionella och förtjänar ibland att bli omsedda.
Kanalen är dock aldrig nöjd med det som redan åstadkommits; de kommer därför att släppa många fler bra TV-program under 2020, som vi definitivt kommer att tala om.
Fröken Anna - redaktör för All-Trailers, journalist, filmfan. Jag skriver om TV-program och filmer, älskar TV-program och filmer, det är mitt liv.
2534 Comments